Naturalist, Guide Service and Task Management: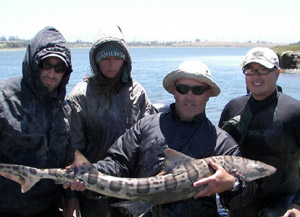 The PSRF's 'Team Pelagic' is a cadre of highly experienced senior staff members who conduct production, logistical and task management and advisory/consultant work for visiting researchers and documentary film-makers or investigators.
Team Pelagic has conducted operations for National Geographic Television, National Geographic Channel, Discovery Channel, Animal Planet, BBC and National and International News and Media.

The team has also carried out under-cover investigative work for Earth Island Institute and the Sea-Turtle Restoration Project and has been involved in the capture of poachers.

Research and conservation projects and educational film and documentary projects have been carried out by Team Pelagic in Central and South America, South Africa and South Australia.
For more information contact the PSRF.